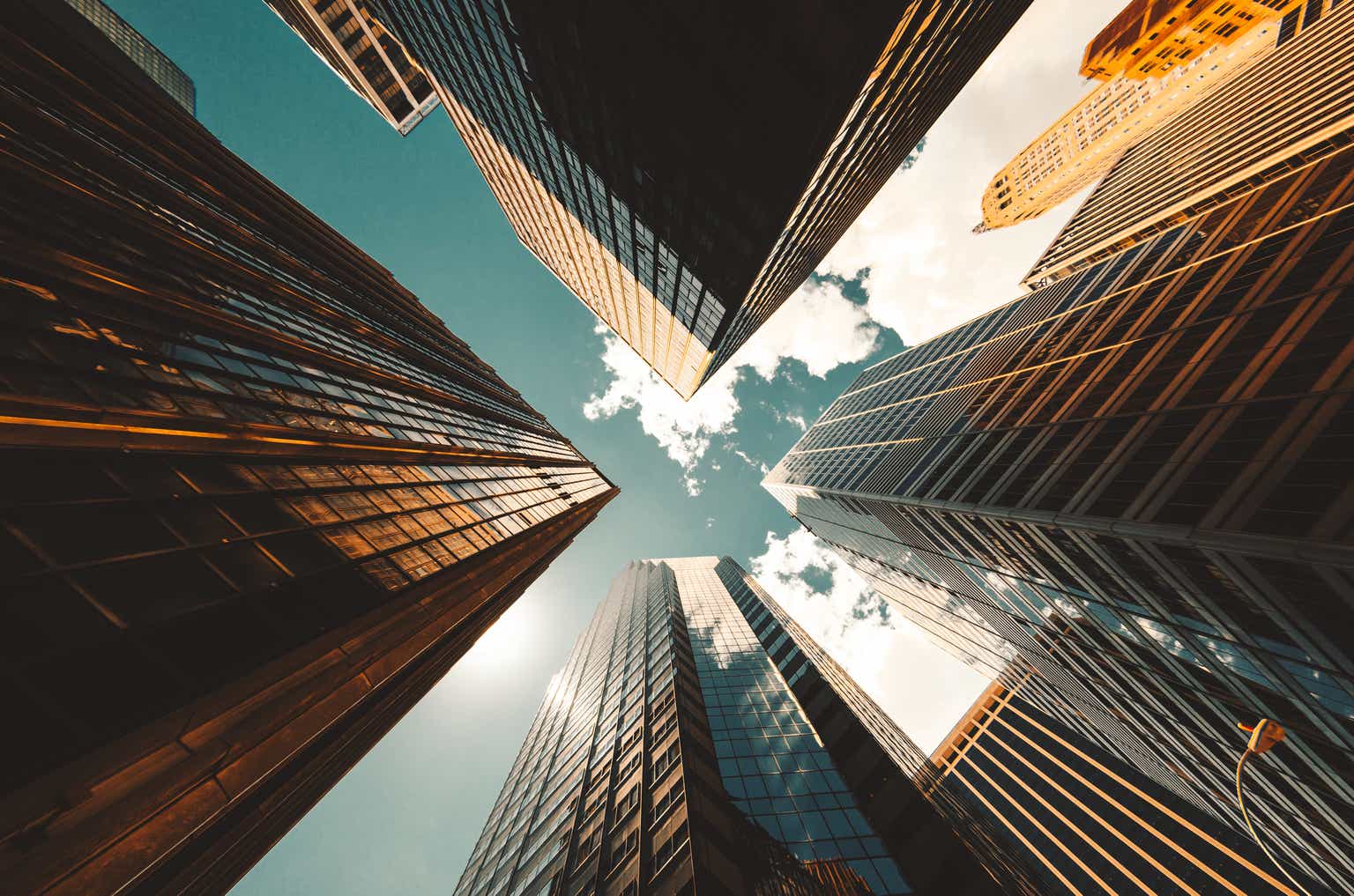 Dream Office REIT: A Look At That 60% Discount To NAV is an article that was recently published on Seeking Alpha which pointed out that the units of Dream Office Real Estate Investment Trust (TSX:D.UN:CA) (OTC:DRETF) traded at a 60% discount to NAV. It got my attention as I once profited from a 30% Discount to NAV on this exact same stock. Being a prudent investor, the author had questions about how the market could be undervaluing Dream so badly. Specifically, the author questioned the cap rate (4.5%) that was used by management to value the trust's assets in Toronto. She need not worry on that front. Canada follows IAS, or International Accounting Standards. Unlike FAS, which is used in the US, derivative contracts, liabilities such as loans and bonds, and real estate that is held for investment purposes (such as the collection of rent) all have to be re-valued quarterly. A large portion of such a portfolio usually receives an independent appraisal annually, and the remaining properties are re-valued by management. Cap Rates, assumed occupancy levels, discount rates, assumed market rents, and other valuation inputs are sourced from independent sources. Any fair market value adjustment, positive or negative, flows directly to the bottom line. Here is a summary from KPMG that offers more detail.
Table 1 shows Dream's track record for getting independent appraisals. I note that six years ago, Dream decided to exit non-core real estate markets like Calgary, which was depressed due to oil falling from $108 a barrel in July 2015, to $28 in February 2016. There have since been a number of property sales that that have totalled approximately C$ 1 billion as Dream has executed this strategy. As there have been no extraordinary losses or gains of note from these sales, clearly Dream's view of the value of its assets was in line with what was achievable in the market. Finally, last week, only several days after the article was published, Dream sold one of its larger assets in Toronto at a premium to its carrying value, thereby further validating management's valuations of the trust's assets. The units have since rallied 10%.
Table 1
| | | | | | |
| --- | --- | --- | --- | --- | --- |
| Year | 2018 | 2019 | 2020 | 2021 | 20221 |
| Number of Properties Appraised | 11 | 10 | 8 | 9 | 4 |
| Percentage of Portfolio Appraised | 27% | 44% | 31% | 24% | 15% |
| Value: C$ millions | $759 | $1,073 | $778 | $628 | $387 |
1As at Sept 31, 2022
Other comments regarding this article centred on the stranded asset thesis: Office is dead, so why would you want to buy a REIT that is long office buildings? While the analogy of abandoned office towers rusting away like 1960 vintage shopping malls situated miles from anywhere, on the frozen Nebraska prairie is evocative, it just isn't a thing, at least not in Toronto. Toronto produces 20 percent of Canada's GDP, and nearly half of all corporate head offices are located there. Even companies that follow a hybrid hub and spoke strategy, with a centralized head office and remote workers, will have their hub in Toronto. Further, Toronto, like most Canadian cities has actively promoted densification in its city planning. Yes, significant numbers of Toronto office workers worked from home during the pandemic. And yes, many of those who live in the 'burbs in a 4-bedroom house prefer to set up a home office and forgo their hour-long commute. However, a significant number of Canadian office workers also live downtown, in 800 sq. ft. apartments where a home office isn't practical. So a ten-minute walk to the office, where one can meet colleagues who also live downtown, is actually something that is appealing. And finally, in the 21st Century, Canada is the immigrant nation. Due to the Covid-19 pandemic, 2021 was a down year for immigration in both Canada (226,000 new immigrants) and in the US (797,000 new immigrants) but in most years, Canada takes in 300 thousand new immigrants. In the US, this figure usually ranges between 1 and 1.25 million. On a per capita basis, this works out to one new immigrant for every 125 Canadians, versus one new immigrant for every 300 Americans. That doesn't tell the whole story. Last year, Canada accepted 493 thousand new immigrants, the most in a century. This year's target exceeds 550 thousand. There is already a housing shortage in Toronto which the Provincial Government is trying to address by changing its laws so that it that it can override local municipal by-laws. There is considerable pushback from those who don't want Green Belts to be built on, or Single-Family Dwellings to be converted to multi-unit double or triple houses. But an empty office tower downtown? It will swiftly be converted to a residential apartment building, something that is already happening in Calgary. This fact alone will underpin Toronto rents and cap rates, and it may even be the case that such uses have higher value to an owner than renting a building out as office space.
There you have it! The market is wrong about Toronto office space, because it doesn't fully understand the difference between US and International GAAP, so it doesn't trust the real estate valuations being reported by management. It's time to jump into Dream Office REIT with both feet, right? Well, unfortunately not.
Here's why I won't be buying Dream Office REIT
I've made money in the past by purchasing Dream's units when there was a discount to NAV that was much less than today's, notably in 2016. However, there is a significant difference between then and now. In 2016, Dream's discount was unique to it. In the context of today's market, Dream's current discount isn't out of line, even adjusting for the differences between Toronto's real estate market and other markets. As per the helpful table in this recent article from Seeking Alpha, office REITs trade at a median discount to NAV of 48%.
Further, after its asset sale of a few days ago, Dream's price has rallied by 10%, so that 60 percent discount is now a 50 percent discount. Moreover, unlike the market as a whole, I view this sale as a negative event. In 2016, Dream's management team was able to close the gap between the REIT's NAV and the market price of its units by selling assets in non-core markets like Calgary and de-leveraging, thereby addressing perceptions of a heightened chance of financial distress that was priced into its units. This avenue isn't available today, and the only way in which management can close Dream's valuation gap is by selling itself lock stock and barrel to an institutional investor. Having executed such a transaction in 2019, when Dream Global REIT was sold to Blackstone for C$6.2 billion (USD $4.7 billion), Dream's management will be aware that the larger the transaction, and the greater the critical mass, the more desirable a portfolio of assets is to an institutional investor. An individual asset sale works against this end, and the asset sale of last week indicates to me that management does not intend to pursue this avenue to close the valuation gap of its units.
History is a good guide, so I decided to examine the 2019 sale of Dream Global to Blackstone. What I discovered was illuminating.
Dream Global had assets mainly in Europe, and it also had an in-house leasing and property management capability consisting of 13 offices and over 140 employees. Despite this, a sister company, Dream Asset Management Corporation, or 'DAM', acted as an external property manager for Dream Global.
The REIT was doing well. NAV per unit had risen from $16.05 at the end of 2018, to C$17.53 at the end of Q2 2019.
A month after the 2019 Q2 results were released, Dream Global announced that it had agreed a sale to Blackstone. Unit holders received cash of C$16.79. While this was a premium of 18.5% to last closing price before the transaction was announced, it was a 4% discount to the NAV per Unit (C$17.53) that had been reported a month earlier. This was odd. Blackstone, with a lower cost of debt, and economies of scale, could surely extract more value from the assets than Dream Global – the first step was to close 13 European offices. If anything, there should have been a premium to NAV, because of Blackstone's economies of scale, and the fact that it would not have to pay the transaction costs associated with building a large portfolio – Dream Global had already done so.
In its final quarterly report for Q3 2019, the REIT announced that the fair value of its property portfolio had risen a further C$323.9 million during the quarter – ultimately Blackstone would be the beneficiary of that increase.
A further note in the Q3 Financial Statements stated that the REIT had paid DAM a fee of C$299 million to break the asset management agreement. Per the 2019 Q3 Financial Statements of Dream Unlimited (DRM:CA) (OTCPK:DRUNF), the parent of both Dream Global and DAM:
"Since going public in 2013, we have grown the value of our business and shifted our asset mix dramatically. We created Dream Global on August 3, 2011 with an investment of $20.4 million, earned fee income on our eight-year investment while generating outstanding returns for unit holders and upon closing of the Dream Global transaction will have received almost $500 million total return on our investment, representing an IRR of over 60%."
That is why there was a discount to NAV. It was a very nice transaction for Dream Unlimited. For the unit holders of Dream Global? Not so much.
What's the situation with Dream Office REIT?
Management's valuation of the trust's assets is fair. Debt and derivative contracts are also marked to market, and I have confidence that all of these inputs into the NAV calculation are accurate.
But, Dream Office and DAM have entered into a management agreement that appears to be similar to the one that existed between DAM and Dream Global. On May 19, 2019, Dream Office REIT and DAM entered into an agreement, defined in that year's Annual Report as the "New Shared Services Agreement." DAM, in return for providing development services to Dream Office, receives either 3.75% of the final value of any new properties Dream Office develops, or, if it chooses, DAM can receive 3.75% of the net income produced by the property. DAM can cancel the agreement by providing 180 days' notice to Dream Office. In effect, DAM has a perpetual annuity. Dream Office in return, provides facilities management services to income properties that DAM owns for a nominal fee. Unlike DAM, Dream Office can only terminate the agreement if DAM becomes insolvent, or if it defaults upon a payment owed by DAM to it. Table 2 shows the respective management fees since the agreement was signed. Dream Office also typically pays DAM circa $8.5 million per year to reimburse it for costs that it has incurred on Dream Office's behalf. Full details aren't disclosed, and I am not saying that DAM loads excess costs onto Dream Office. However, the management fees appear to be pure profit, with no risk to DAM involved.
Table 2
| | | | | |
| --- | --- | --- | --- | --- |
| Year | 20191 | 2020 | 2021 | 20222 |
| Fees paid by Dream Office to DAM (C$ thousand) | 1,473 | 2,353 | 2,353 | 1,772 |
| Fees paid by DAM to Dream Office (C$ thousands) | 221 | 225 | 302 | 276 |
1 Fees paid starting May 19, 2019
2 Fees paid up to September 31, 2022
Fees owed to DAM aren't factored into the NAV calculation for Dream Office REIT, but in any takeover, DAM would need to be compensated for breaking the agreement, as was the case for Dream Global in 2019. Using a starting annual payment of C$2.353 million, that grows at 3% a year, (much less than the historic growth rate of Toronto rents but roughly in line with Canada's long term GDP Growth Rate) and a discount rate of 6.5% (Toronto Cap rates are 4.5%), and a perpetual maturity, one arrives at a Present Value of C$67.2 million, or about C$1.30 per unit. On that basis, the NAV per unit should be decreased from C$33.05 to C$31.75.
Although Dream Office doesn't include these fees in its NAV calculation, DAM's owner, Dream Unlimited does so in its own calculation of its NAV. As per page 51 on its most recent Investor Presentation, a Fair Market adjustment for its NAV is calculated by applying a multiple of 15X to 'Asset Management Fees'. This inconsistency is a bit disturbing. When it's positive for the parent, an adjustment is made to NAV, but a corresponding negative adjustment isn't made to the NAV of Dream Office REIT, the subsidiary.
3. The final reason why I won't be buying Dream's units is because Dream Unlimited has a controlling interest in it. Dream Unlimited owns approximately 35% of the trust, and it also has a controlling interest in Dream Industrial Real Estate Trust, which owns a further 11%. I'm a big believer in the twin concepts of Minority Discounts and Control Premiums. As George Orwell wrote in Animal Farm, "All pigs are equal, but some pigs are more equal than others." That certainly was the case for Dream Global, where outside unit holders were treated differently than Dream Unlimited was, and it appears to be the case for Dream Office REIT now. How much should the units of outside holders be discounted? In the United States, a Minority Discount of 15 to 25 percent is commonly applied to real estate assets for estate planning purposes, and Control Premiums for Mergers and Acquisitions in the real estate sector typically average around 35 to 45 percent.
Suddenly, that 50 to 60 percent discount to NAV doesn't look all that appealing.
So Dream Office REIT isn't a buy for those looking for long term growth, but is it a sell? In my opinion, yes it is.
The units of the Trust aren't equity, they are a liability.
In the 2021 Annual Report, there was a long and involved discussion about how the A Units and the B Units (which comprise approximately 10% of all units) are economically the same, have the same voting rights, and should be considered to be identical. However, in another section of the report, there was another discussion that said, as per IFRS (International Financial Reporting Standards), the B Units would not be treated as equity, and readers were referred to a note that contains the following passage.
"The Trust presents REIT Units as equity, notwithstanding the fact that the Trustee's REIT Units meet the definition of a liability. Under IAS 32, "Financial Instruments presentation" ("IAS 32"), the REIT units are considered a puttable financial instrument because of the holder's option to redeem the REIT units, generally at any time, subject to certain restrictions, at a redemption price per unit equal to the lesser of 90% of a 20-day moving average closing price prior to the redemption date and 100% of the closing market price on the redemption date."
On Page 2 of the Annual Report, "REIT Units", the term used in the above passage, is explicitly defined as the B Units as well as the A Units. It isn't clear why management has chosen to present the 90% of Units that are A Units as Equity, but not the 10% of Units that are B Units, when both are liabilities according to the relevant accounting authority. If you're interested, you can read the lengthy justification as to why management isn't following Generally Accepted Accounting Principles on Page 60 of the 2021 Annual Report. In any case, a number of questions come to mind.
Is this common practice for Canadian REITs? I looked into a few and the evidence is mixed.
"As the trust is a close-end trust, the Units are not puttable."

RioCan

REIT (OTCPK:RIOCF) 2021 Annual Report, page 165.
As per Page 54 of H&R REIT's (OTCPK:HRUFF) 2021 Annual Report, unit holders can redeem their units at any time, but the maximum aggregate amount for all unit holders that H&R is obligated to redeem any one month is $50,000, and in certain circumstances, the trust can choose to pay unit holders Notes of the trust instead of cash.
Allied REIT's (APYRF) Annual Report has a lot of discussion about employee compensation, vesting, and options for employees, but nothing is there that indicated that options are embedded within the units themselves.
Choice-Properties REIT (OTC:PPRQF) does allow unit holders to require Choice to redeem units within certain restrictions, that aren't specified in the 2021 Annual Report.
Do I believe that the units of the REIT will take the first loss in the event of financial distress as is argued? Well, maybe, so long as management and Dream Unlimited don't exercise their put first, thereby draining the liquidity from the REIT. I mean, Joe or Jill retail with their five-figure dollar amount of units aren't material, but Dream Unlimited owns 35% of all Units. How much would be left for outside unit holders?
As well, I can certainly see some games a sharp hedge find could play. It wouldn't be too hard to go long units in one fund, short in another, and then wait for a large sell-off to make a high-priced last trade of the day to establish an elevated strike price. The long position would be put to Dream Office at an inflated price, and the short position would be covered in the market the next day.
What about in the US? How does American GAAP treat such features? Are Dream's NAV figures comparable? I have no idea.
When management is long a Call option to buy equity, it's treated as an employment expense. Do the Puts embedded in units which management owns receive the same treatment? They don't seem to be.
Conclusion
It must be acknowledged that Dream has a lot of appealing features for investors who are seeking income. There is low leverage, most of its debt is fixed rate, leases that are rolling off its books appear to be in buildings where new leases will be at a higher rental rate, and there is a reasonable dividend yield of 6%, with the dividend being well covered.
However, there is no reason to buy Dream for a short-term trade, or for long term growth.
The Valuation Gap is artificially inflated.
There is no catalyst to close the Gap.
There is no home run to be had. Dream Unlimited will always wet its beak first, and take a long thirsty drink before outside unit holders get a sip of any value that might be created.
As for buying units and putting them in the rainy-day fund? There are a lot of aggressive accounting practices that make it hard to compare Dream Office REIT to other REITS that take a more conservative approach. I don't like the way adjustments are made when they flatter NAV, but not when they hurt NAV. In all probability, everything will be okay. But maybe not. Maybe one day you wake up to some really nasty news. For a one or two percent pickup over Fed Funds or the Canadian Bank rate, it just isn't worth it, especially when there are other alternatives.
Is it a short? No, the REIT is cashed up after its recent property sale, and its practice of buying back its units will support the price. And practically speaking, good luck borrowing units when 45% of the issued stock is in friendly hands.
But I would stay away from it – there are better places to put your money.
Editor's Note: This article discusses one or more securities that do not trade on a major U.S. exchange. Please be aware of the risks associated with these stocks.
Source link