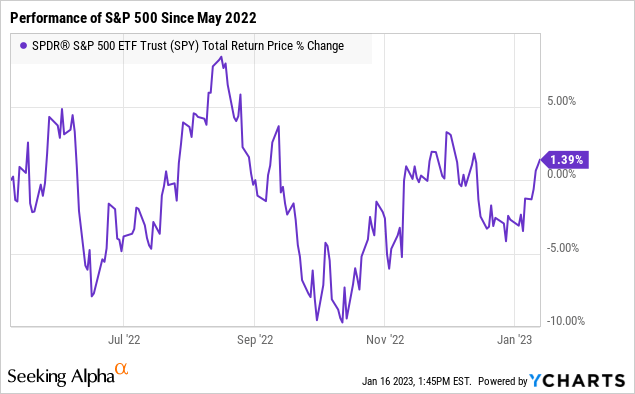 The market consensus for stocks entering 2023 was generally bearish, with many predicting more downside. A recent report suggests institutional money managers were the most underweight U.S. equities since 2005 through an overriding air of pessimism, possibly preparing for a repeat of 2022. That said a funny thing happened to start the new year with stocks gaining momentum through firming sentiment. Indeed, the S&P 500 Index (SPX) is up 5% since the first week and also trading nearly 15% higher from the low last year.
Key developments thus far include the solid December payrolls report suggesting the U.S. economy remains resilient, alongside encouraging CPI data confirming easing inflationary pressures. The implication here is that the Fed may now be one step closer to finding success in stabilizing consumer prices and that significantly higher interest rates may not be necessary. An opening towards a "soft-landing" scenario in economic conditions while corporate earnings climb over the calls for a more concerning deep recession can turn out to be very positive for stocks against depressed expectations.
We've been firmly in the bullish camp over the last several months, noting that stocks are always forward-looking, citing a path for better-than-expected data that can work to shift the narrative. Short sellers closing out bets for more downside could be the next catalyst for stocks to run higher. Our message today is that we expect more upside considering a compelling combination of both favorable fundamental and technical factors.
The Big Picture Is Positive
Experienced investors will recognize that for any good trade idea, the time component for the move to plan out is often just as important as getting the direction right. We bring this up because, despite the extreme volatility that defined 2022, the reality is that bears have been on the wrong side of the market for a good part of six going on seven months.
While it's true that the S&P 500 is still down double-digits from its all-time high, the bulk of that trend played out in Q1 and Q2 last year. Fast forward, many of the factors and the talking points that worked to push stocks lower between concerns inflation was out of control, the impact of a big Fed rate hike or an expectation for collapsing earnings appear stale at this point.
By this measure, shorts that got in early going back to late 2021 hit it out of the park, but that same group has been largely swinging and missing in the period since, specifically looking at the S&P 500. We can cite various behavioral biases such as belief perseverance that could be at play for some continuing to expect "a big crash lower" even as conditions have evolved much more favorably more recently.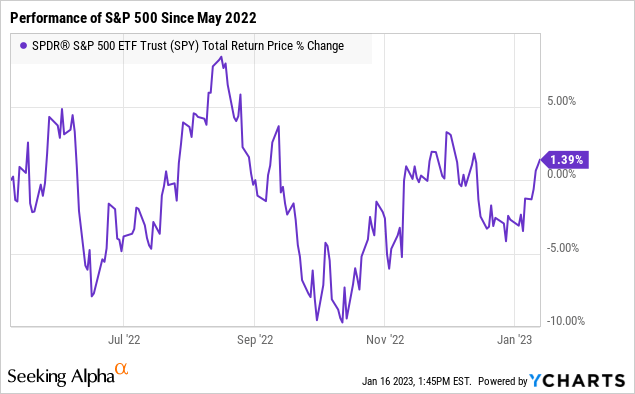 The game changer has been the lower uncertainties which are reflected in the VIX index (VXX), a measure of expected volatility and often referred to as Wall Street's "fear gauge", which has crossed under the 20 level for the first time since January of last year. If there were points in 2022 defined by panic selling with investors running to the exits, it's night and day to that period right now.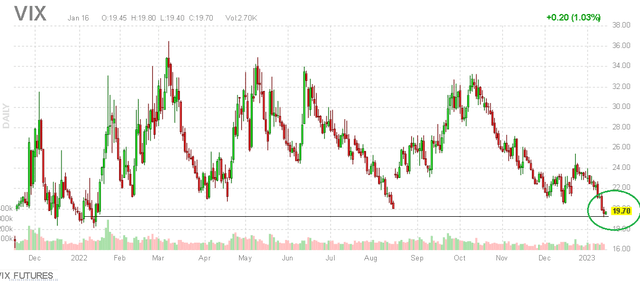 We can also cite the reversal lower in the U.S. Dollar (UUP) strength as another positive development for global growth and risk assets. The setup here goes back to the declining inflation expectations that have helped to stabilize market rates. In many ways, the weakening Dollar now along with lower cost pressures facing both consumers and businesses help to balance the impact of recent rate hikes.
Again, these are the very important, high-level market signals that have marked a major turnaround compared to conditions in the first half of 2022. One mistake we believe some investors are making is to be focusing on the wrong indicators while possibly missing the big picture.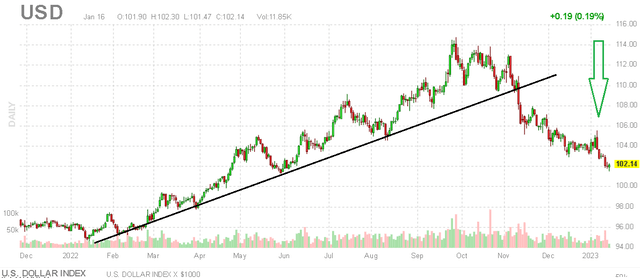 Earnings Matter More Than Interest Rates
We can argue about how quickly inflation will trend lower or when the Fed will finally "pivot", but as it relates to the stock market, what is ultimately more important is the trend in corporate earnings. In other words, it doesn't necessarily matter if the CPI ends 2023 at 4% or 3%, or whether the Fed has two or more rate hikes up its sleeve; if at the end of the day the companies that matter keep driving profitability higher. Stocks will remain supported.
We've noticed many people are apparently convinced the Fed is determined to create a recession and crash the stock market as "the only solution" to stamping out inflationary expectations. This line of thinking may be flawed as it dismisses the possibility that inflation continues to surprise lower, or that companies make it work.
Case in point, a big story last year was the impressive earnings momentum despite the challenging macro environment. The trend in Q3 was from companies able to maintain margins through price increases and cost-cutting efforts, pushing EPS higher on average above expectations. The very early results from banks already reporting Q4 results show a continuation of this dynamic.
According to data from FactSet, the S&P 500 is on track to reach full-year 2022 EPS at $219.93, up 5% from 2021, as an aggregate from the underlying index companies. This considers both that the comparables from the stimulus fueled 2021 were quite high and in the context of many stocks down -30% or more over the past year. For 2023, the current expectation is for a 4.4% increase in index EPS to $229.53 while earnings could re-accelerate into 2024 with a 10% gain.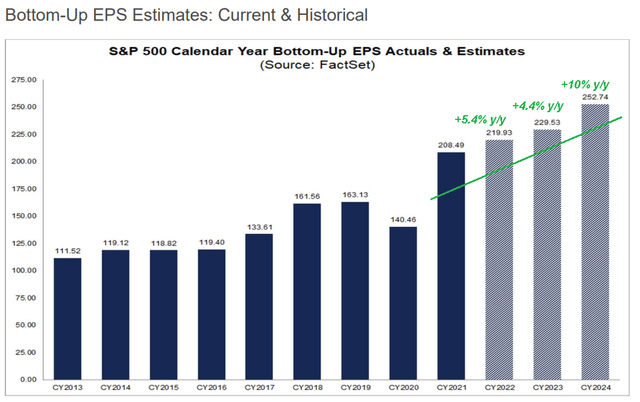 Again, any calls for the stock market to break down and make a new low will almost require earnings at some point to start missing estimates significantly across the board, leading to a decline in the annual trend. Certainly, a bearish case centered on that view is viable, but we don't see that happening as it doesn't match the hard data.
Go through the top components of the S&P 500 and key companies like Amazon.com Inc (AMZN), Alphabet Inc (GOOGL), Apple Inc (AAPL), and Microsoft Inc (MSFT) are all expected to post earnings growth for the year ahead. Into the Q4 earnings season, it will be important for companies to overall confirm a sense of stability in their operating environment but a more upbeat outlook could cite easing supply-chain conditions and improved cost dynamics.
The bullish case for stocks is that there is even more upside to these estimates as macro conditions improve going forward. Not to mention, the valuation multiples on those names are overall very attractive. We agree.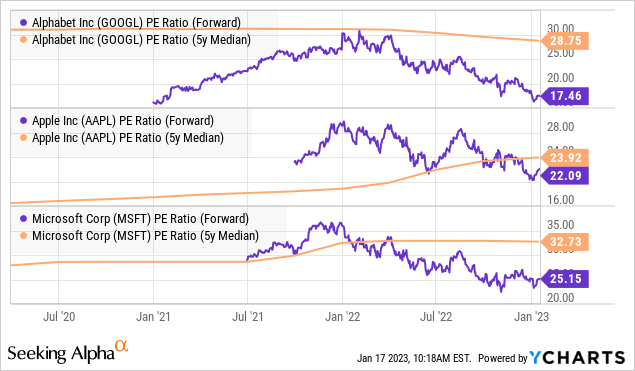 The Bears Will Fold
The angle we're running with today is that the next leg higher in stocks could be driven by many of those 2022 doom-and-gloomers beginning to adjust their expectations. If stocks keep moving higher, a wave of short sellers essentially throwing in the towel on the most apocalyptic predictions and closing bets on more downside translates directly into new bullish momentum as stocks get chased higher. Going through the year, 2024 would start looking even better as the "recovery" talking points take hold.
We're sure there will be holdouts, and it's hard to pinpoint a single catalyst or event marking that "all clear" sign, but the writing is on the wall for us. We can look forward to the next FOMC set for February 1st where the Fed could begin to adjust its messaging away from the fire-and-brimstone talking points that were a staple last year. Similarly, we'll also be expecting another favorable CPI print for the January data when it gets released next month. By that point, there's a good chance stocks will be higher.
The "pain trade" is up, in our opinion. Beaten-down names and high-growth stocks, in particular, may present the best opportunities as they reprice into an improving outlook. A market-wide short squeeze which is simply shorts covering their trades could end up surprising a lot of people.
The first point here considers that SPX is back at right around the $4,000 level which represents an important level for the market where it has consolidated in the last several months. Notice that the 50-day moving average is converging with the 200-day version and approaching a "golden cross", often recognized as an important technical buy signal.
The relative strength index trending higher is also a positive point suggesting the bulls are in control. For those that place weight on technical analysis, the developing head and shoulders pattern is also interesting. All this would force bears to effectively jump ship as the market breaks out higher.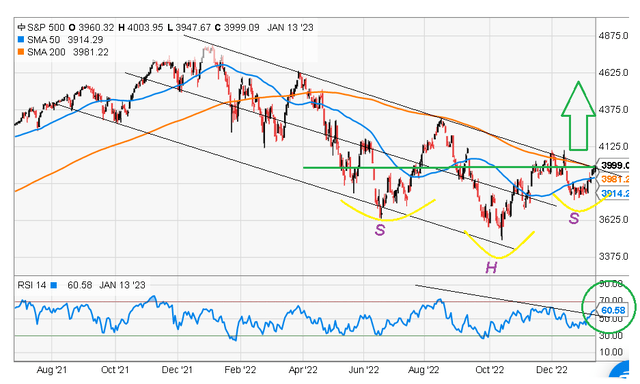 Let's talk about risk. A move in SPX under $3700 is now our line in the sand which we believe the market will need to hold over the near term. We've said this before, but considering the situation with Russia-Ukraine, a single headline of the conflict escalating into Europe would completely force a reset of expectations. We don't see that happening, but we'll be the first to come back here and say we were wrong. Similarly, a scenario where inflation re-accelerates, potentially driven by a new surge in energy prices would also undermine the bullish case.
Putting it all together, it is our opinion that the risks appear tilted to the upside as it relates to the next move in stocks. Adding incremental exposure to equities as an asset class may make sense for various types of investors at the current level on a risk-adjusted return basis.
Source link